The BEST Arts (Building Educational Success through the Arts) Conference is devoted to emphasizing the importance of using the visual and performing arts in early childhood classrooms.
Please save the date for the 2023 BEST Arts (Building Educational Success through the Arts) Conference
Date:
Saturday, April 29, 2023
Time:
7:30 AM – 3 PM
Location:
Pacific Oaks College
45 W. Eureka Street
Pasadena, CA 91103
---
This year's BEST Arts Conference is dedicated to Ronnie "The Bubble Lady" Silverstone,  long time supporter of BEST Arts. She has been with us since the beginning. Her spirit lives on in our hearts.

Registration for the 2023 Conference is closed.

Pacific Oaks is committed to diversity through global perspectives, and wishes to extend a special invitation to our international community of Early Childhood Education providers, advocates, and academics to participate in the BEST Arts conference. As valued participants in the ongoing discussion of early childhood education, we will provide our international attendees with additional support if needed.
If you are an international representative interested in sponsoring or attending the conference, please contact us directly at bestarts@pacificoaks.edu.

The focus of BEST Arts is to provide early childhood educators with developmentally appropriate, interactive, hands-on activities focused on the arts that will strengthen a young child's social emotional, creative, and cognitive development.
This year's conference will include networking and learning experiences for all participants, and features workshops and speakers, along with vendors displaying products addressing the arts, literacy, movement, cultural diversity, and inclusion.
2023 BEST Arts Conference
Featured Presentations
Session 1:
Looking at Collage in a New Way!
Susan Gradin, M.A.
Description:
Based on the book, Beautiful Stuff! Learning with Found Materials by Cathy Weisman Topal and Lella Gandini, we will discuss and experience the many ways teachers and children can learn from the process of collage. What can we learn from collecting, exploring, building, designing, and expressing ideas with collage materials? What areas of development and skills are fostered through the process of collage?
Bio:
For the past 40 years, the focus of Susan Gradin's educational and career goals has been children and families. She received a bachelor's degree in Developmental Psychology from UCSB, and a master's degree in Clinical Psychology at Pepperdine University. Susan completed her GE requirements and a variety of ECE (Early Childhood Education) courses, at a community college and received certification in the five Infant/Toddler Caregiving modules through WestED. Her past job experiences include teaching assistant, teacher for infants to 5-year-olds, Infant/Toddler coordinator, assistant director, and director. All positions provided many hours of observing and learning from children and families. Starting 22 years ago, Ms. Gradin became full time faculty at Cerritos College in the Child Development Department. Since 2011, she has traveled to Vietnam three times and to the Philippines twice, to exchange ideas with early childhood educators, in rural areas of these two countries. Susan enjoys yoga, swimming, the outdoors and being creative!
Session 2:
Hello Sun, Hello Toes! Mindful Movement and Breath in the Early Education Classroom
Kiesha Stotko, M.S., CCLS, RCYT
Description:
Arch your back like a cat and wag your tail like a dog. Come discover the many ways yoga supports child development and mental health. In this interactive workshop we will explore mindful movement and breath and learn ways to share yoga with young children.
Bio:
Kiesha Stotko has served children and their families in early education, non-profit, and hospital settings over the last 15 years. She holds certifications in child life and yoga and is constantly seeking out new opportunities to learn and grow. Kiesha currently shares yoga with the children at Pacific Oaks Children's School through the school's yoga education program. She is excited to share her passion and work in supporting young children's development of self-awareness and coping skills.
Session 3:
It's in Every one of us: Building Bonds and Connections through Music
Judy Krause, Ed.D.
Description:
Are you just starting your journey with young children? Maybe you've been working in the field for many years… we've been waiting for you. Join us in this interactive, hands-on workshop and discover how to build bonds and connections through music. Explore ways to enrich vocabulary through song as you learn strategies that will help you to deepen connections as we ease from pandemic to endemic mode.
Bio:
Dr. Judy Krause serves as Executive Director at Pacific Oaks Children's School and as Program Developer for the upcoming Doctorate in Early Childhood Education (ECE) Leadership Program at Pacific Oaks College. She has been working with young children and their families since 1978 and began her work with college students in 1989. Dr. Krause's research focuses on developmentally and culturally appropriate pedagogy and she enjoys presenting hands-on, interactive workshops at the national, State and local level. In her spare time, she takes joy in traveling along the coast with her husband, as well as spending time with her grandchildren.
Breakout Sessions
Music! The way it Makes you Feel
Quinn Hunter McGonagle, M.A. & Troy Nalbandian, B.A.
Description:
Join us for a fun and interactive workshop on how music and art influence our emotions and the important work we do with young children. In this interactive workshop, you will learn the impact music has on emotions, the influence of music on artmaking, as well as how musical storytelling and songs support positive learning.
Bios:
Quinn Hunter McGonagle, M.A. comes to us with two decades of experience working with young children. Holding a Master of Science degree in Child Development, Quinn's background includes teaching at the preschool as well as college levels at Pacific Oaks College & Children's School, consulting for family childcare programs on the east coast, helping to open a preschool in downtown Chicago, and traveling to Sri Lanka to consult with preschool teachers and parents in a small village. Quinn is excited to share her experience and expertise at this year's BEST Arts conference!
Troy Nalbandian, B.A. is a teacher at Pacific Oaks Children's School in the beautiful city of Pasadena, California. He enjoys working with the two-year-olds. A fun fact about Troy is that for ten years, he attended a musical conservatory in Glendale for opera. He believes music is a gateway to new worlds and hopes you will too. 
---
HOTS (Higher Order of Thinking Skill) for Arts
Jorge O. Ramirez, M.A.
Description:
Art is individualized, unique, and authentic! Let's explore how to implement creative art using higher order of thinking skills (HOTS)- Blooms Taxonomy- using the child's field of knowledge to construct new meaningful knowledge. Together we will have a conversation and hands-on activity using art implementing DAP (Developmentally Appropriate Practices).
Bio:
Early Childhood Education has long been Jorge Ramirez's area of research, teaching, and now lecturing. He has 23 years of experience working with various programs. Throughout his research, he has learned much from children and how they learn, socialize, and create new meaningful knowledge. Through meaningful personal relationships with children, learning happens most effectively.
Jorge's goal is to be a resource for the future generations of child development professionals. He wants to share his knowledge, experience, and strategies to guide other's career paths. He believes that together, we can provide high quality in early childhood education. Together we can impact more children, families, and communities for the education of young children and social change.
---
Making Music a Part of Your Day, EVERY DAY! From Circle Time to Story Time, Music has a Place in Every Aspect of the Early Childhood Classroom
Kira Rappaport, M.A.
Description:
The goal of this workshop is to provide early childhood classroom teachers with a deeper musical understanding, as well as to provide tools for how to make music in the classroom every day.  Through instruments, movement, songs and chants, teachers will have an opportunity to be musical themselves and will be given usable ideas for the classroom.  Basic elements of music are explored including steady beat, rhythm, tempo, dynamics and form.
Activities for making music throughout the day are presented, including circle time songs and movement activities, steady beat games, instrument activities, transition songs, playing musical games with regular classroom toys, musical storytelling and books to make music with.
Bio:
Kira Rappaport has an M.A. in Music Education from CSULA and a Bachelors of Music in Flute Performance from USC. She has completed all three levels of Orff Schulwerk teacher training, Dalcroze Eurhythmics teacher training and Mastership Certification in Edwin Gordon's Early Childhood Music Learning Theory. In 2019, Kira completed the First 36 Fellowship through the Simms/Mann Foundation and the Bureau of Jewish Education, which focuses on all aspects of development in the first 3 years of life.
Kira regularly presents workshops to teachers on the use of music in the classroom, including presentations at NAEYC, BJE, CAEYC & BEST Arts Conferences. She is currently an Adjunct Instructor at the American Jewish University in Los Angeles teaching "Creative Experiences in Early Childhood".
Kira believes music is an invaluable tool in the early childhood classroom and is very passionate about and committed to providing classroom teachers with the tools to make music a regular part of their curriculum. In addition, Kira has embraced the parenting aspect of her work and enjoys teaching families how to connect and parent their children through music.
Kira is married with 2 daughters ages 10 & 12 and has 2 CD's: "Sing Together" and "Beautiful Day", available for download on iTunes and streaming on Spotify and Pandora. Learn more about Kira from her website: www.musicwithkira.com
---
STEAM Through the Day- With Fairy Tales, Rhymes, and Fingerplays!
Judy Ross, M.A.
Description:
STEM +The Arts = STEAM!  We'll journey full STEAM ahead into engaging activities based on traditional stories and poems. Activities shared in the workshop are designed to help children build 21st century skills (e.g., creativity, innovation, and collaboration), as well as strengthen skills in Science, Technology, Engineering, Math, and the Arts.   Workshop activities include building an alarm system to protect the Three Bears' house, and acting out the revised story; creating twinkling lights while chanting Star Light, Star Bright; designing and drawing a railroad track to move a train without touching it, as we sing I've Been Working on the Railroad; devising ways to keep five mischievous monkeys safe from hungry alligators; and more!
Bio:
Judy Ross is an award-winning early childhood educator with 33 years of experience teaching Preschool-2nd grade. She holds a Multiple Subjects Teaching Credential (Bilingual/Bicultural Emphasis), and an M.S. in Education (Curriculum and Instruction, Early Childhood Emphasis).
Judy is the past recipient of the Beth A. Lake Award from CAEYC, the American Literacy Corporation Award, and the Docia Zavitovsky Play Matters Award from OCAEYC. She writes and presents workshops for local, state, and national conferences, and organizations that include NAEYC, the California Kindergarten Association, Region 9 Head Start Early Childhood STEM Institute, the Association of Christian Schools International, and more.
Judy currently works with K-1st grade students in Heights Kids Children's Ministry, and with 3-5 year olds at Upside Preschool in Prescott Valley, AZ.
---
Color In Nature: Exploring Color Theory with Nature in ECE
Sylvette Frazier, M.A.
Description:
Dive deep into exploring color theory activities for young children utilizing nature as subject focus. This workshop will provide you with a lens to see nature as a valuable tool to work with and facilitate learning experiences for children to connect with the natural world, developing a sense of awe and appreciation for it.
This workshop will cover various hands-on art activities to facilitate learning opportunities to discover colors from the natural world. Join us, and gain insight, inspiration and gather information about methods and activities to integrate this work of arts & nature pedagogy into your work with children.
Bio:
Sylvette Frazier, Arts & Nature Pedagogist, specializing in Early Childhood Education utilizing the expressive arts and nature as a tool for learning and discovery. Founder of Connecting Children to Art in Nature (CCAN), an arts and nature-based educational service offering art and nature-based programing to schools, children, and families. Services include customized learning projects for community workshops, as well as educational design for botanical gardens, community gardens and nature centers.  Sylvette also enjoys guest lecturing and presenting professional development workshops for educators. She holds a Master of Arts in Early Childhood/Primary Education, Bachelor of Arts in Child Development, and has been active in the field for over 25 years.
---
What a Mess, YES! Creative Activities for Young Children
Carlene Salinas, M.A.
Description:
Prepare to get MESSY! This hands-on interactive workshop includes a variety of creative mediums to utilize in early childhood classrooms.  Handouts include "recipes" for child-centered activity success.
Bio:
Carlene Salinas is an Early Childhood Inclusion Educator for a local school district and holds a Master's degree in Early Childhood Education from Pacific Oaks College. She also has a Liberal Studies degree from Cal State Dominguez Hills as well as a Child Development degree from Cerritos College. Carlene has over thirty years of experience in early childhood education, has mentored students from Cerritos College, and has presented at various state and local conferences. She has two children who are both attending college and enjoys spending time with family and friends at Disneyland and the beach.
Music-With a Twist
Ashley Mills Monaghan, BFA, H.Dip
Description:
Join award winning children's author and kindie musician, Ashley Mills Monaghan, for a fun-filled workshop all about music in the classroom! She will share her unique curriculum she uses in her own music classes including tips for teaching musical notation, the science of sound (and making your own instruments)! You will also be learning great attention grabbers and learn tricks to use for transitioning activities. Engage your students with rhythm and rhyme with or without instruments, learn new songs useful to your circle times, learn mindfulness practices you can do with your students and be inspired to use more music in your classroom even if you can't sing! Ashley will also share her award-winning book "A Little Goes a Long Way," and show you how to use her book in your classroom which also includes a fun art project idea. Every participant will get a free download of the audio book.
Bio:
Ashley Mills Monaghan is an award- winning children's author and kindie musician. Her first book "A Little Goes Long Way" has won several awards and continues to keep Ashley busy with book readings, school visits, book festivals, museum visits and speaking opportunities (Southern California Kindergarten Conference, BEST Arts). She has a BFA in Film Production and Music from Chapman University and a postgraduate degree in Montessori Early Childhood Education from SNMCI - Dublin, Ireland. She has over 20 years experience working with preschool aged children but most recently has decided to divert into her true passion of writing music while combining that with the love of early childhood development. During Covid she started to release her children's music and since then has been busy performing, teaching in local preschools, collaborating with other musicians in the industry, writing songs for an animation series pitch and releasing a full album due out on April 28th . Digital Journal labeled her "the one to watch" in 2021 and Funky Kids Radio nominated her as 'Global Artist of the Year' in 2022. Her most recent release, 'Grateful,' is currently a semifinalist at the International Songwriting Competition, alongside Grammy award winning musicians. You can listen to her award-winning songs anywhere you stream or download your music! Ashley is a member of Indie Collaborative, ASCAP and Children's Network. Check out more at www.ashleymillsmonaghan.com

EXHIBITORS
Please feel free to visit our exhibitors in the Exhibit Hall at this year's BEST Arts Conference.
African Charm
'A Little Goes a Long Way': Ashley Mills Monaghan (Award Winning Children's Author/Musician)
Creative Artworks
MD Sales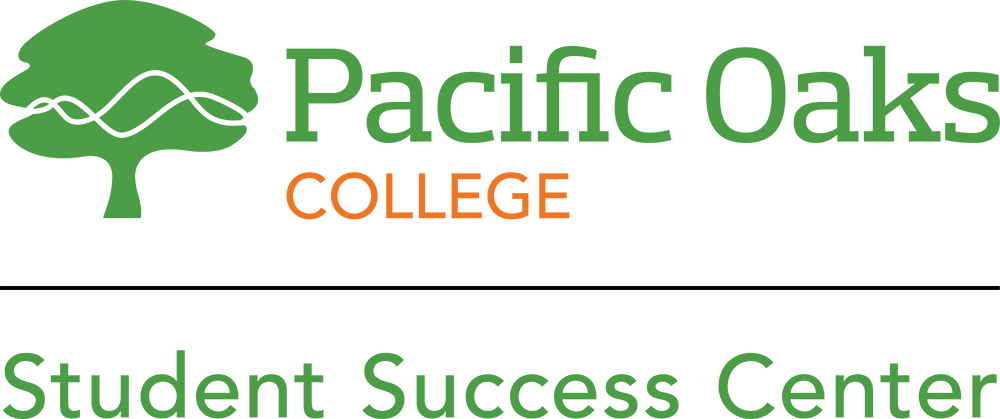 The location of the 2023 BEST Arts Conference will be held at:
Pacific Oaks College
45 W. Eureka Street
Pasadena, CA 91103