The B.E.S.T. Arts (Building Educational Success through the Arts) Conference is devoted to emphasizing the importance of using the visual and performing arts in a preschool curriculum. Workshops offer Early Childhood Educators and Caregivers the opportunity to learn and share in the joy of teaching through the arts. Additional workshops will highlight techniques for working with toddlers and children with special needs in the preschool classroom.
Saturday br>
February 3, 2018
7:30 am – 2:30 pm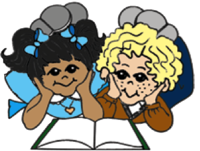 Long Beach City College
4901 E. Carson St.
Long Beach, CA 90808
Featured Workshop Speakers
NORM JONES AND RHYTHM CHILD NETWORK—Drumming
Norm believes in "creating an environment that uses the drum as a vehicle for building confidence, communicating positive messages, and encouraging group dynamics."
ANTONIO SACRE—Storytelling
Antonio is committed to helping children discover and embrace their own multi-cultural backgrounds through storytelling.
JUDY WOODWORTH—Puppetry and language
Judy has developed a system of felt-board puppets, pieces, and props for use as teaching tools to address the needs of all learner types—auditory, visual, and physical.
Registration
Registration: Now Closed
Deadline to register:
Register early for best selection.
Workshops will be assigned on a first-received basis.
No refunds will be given, but substitutions are welcomed.
For additional information, email Carol Conley at cconley@lbcc.edu
Sponsors