After 20 years in Long Beach, Pacific Oaks College & Children's School is pleased to have the BEST Arts (Building Educational Success through the Arts) Conference join the Pacific Oaks family. The 2021 Best Arts Conference will be virtual, with a live opening keynote presentation from Charlotte Diamond on Saturday, April 10, 2021 at 9 a.m. PDT, followed by two live educational presentations. In addition, prerecorded presentations from educators, artists, and others will be available to registered participants from Saturday, April 10 to Friday, April 16, 2021. We are excited that this year's conference is coinciding with NAYEC's Week of the Young Child.
Registration ($45) now open! Click here to register on Eventbrite.
Three live presentations, beginning at 9 a.m.
A MUSICAL KEYNOTE WITH CHARLOTTE DIAMOND
Norman Jones: Engaging Children with Rhythm
Judy Krause: It's in Every One of Us: Building Bonds and Connections Through Music
A MUSICAL KEYNOTE WITH CHARLOTTE DIAMOND
Jump in and Sing: The Song Is Just the Beginning!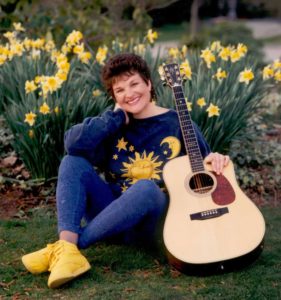 Sometimes we need to let go of our inhibitions and "Jump in and Sing!"
Children love the sound of your voice because you are their teacher. Start your day with songs that move as well as teach language. Singing adds joy, a love of word play, and curriculum development to every classroom. By interpreting the words through visuals, gesture, movement, and sign language, the ideas are easily understood and retained. Singing together also builds a spirit of community and cooperation. Songs help to build our communication skills and appreciation of our diversity.
Drawing on her background in the teaching of languages (English, French, and Spanish) and music, Charlotte will demonstrate her P.R.I.Z.E. method, the use of Props (Puppets), Rhythm (movement),  Imagination, Zipper songs, and Echo songs, which can be effective with all age groups. Songs provide language patterns that allow the students to create their own song variations. Some songs are bilingual (Spanish) and include sign language. Be prepared to take away ideas you can use immediately with your children.
Participation is encouraged with Q&A available after the presentation.
Download the P.R.I.Z.E. method handout
Download the "DIAMONDS BY THE SEA" lyric booklet
About Charlotte Diamond
Celebrating 35 years of success in children's music!
"Creative and fun-loving, and an optimist who believes that people working together can create a better world."
— San Jose Mercury News, California
Charlotte Diamond is an internationally known and respected Canadian composer, author, recording artist, performer, and educator for young children. Inspired by writing songs for her own sons, she formed her Hug Bug Band in 1985 and proceeded with the independent production of 10 Carrot Diamond. This debut album won the Canadian Juno Award (1986) and the American Library Association Award. Her career turned professional and international overnight. Performing in English, French, and Spanish, Charlotte is best known for singable songs such as "Four Hugs a Day," "I Am a Pizza (Soy una Pizza)," "Octopus (Slippery Fish)," "Each of Us Is a Flower," and "Dicky Dinosaur."
Charlotte presently has fourteen recordings, a string of awards, including five Parents' Choice Awards and three American Library Association Awards. Her latest albums, 24 Carrot Diamond—The Best of Charlotte Diamond, features 24 of her best-known songs, and Diamonds by the Sea celebrates animal life and nature with "Ottie the Otter" and "The Moose on the Loose."
Charlotte inspires us all to care for each other and to celebrate the diversity of our world with songs like "Leave the World a Little Better" and "One Dream."
For more information, please visit Charlotte's website and the Charlotte Diamond official YouTube channel.
Presentation 2
Norman Jones
Norman Jones was raised in the suburbs just outside of Cleveland by a single mom who taught him all about service and compassion for humanity. His two loves growing up were sports and music. He dropped sports during college and became a radio DJ and singer in the popular reggae ska band Rhythm Child. When he finished school, the band moved to Southern California where they recorded and toured for almost 10 years. Rhythm Child has grown from playing gigs at the Main St. Farmers Market in Santa Monica to being featured at the White House. They have had the pleasure to engage many young children through music and drumming while also connecting with the heart of LA's early education community. He credits the early lessons from his upbringing and the support of his family.
Workshop: Engaging Children with Rhythm
Learn how music and rhythm can add value to your classroom experience. Proven techniques, developed and used with preschoolers, will be demonstrated. During this hands-on-drumming presentation, all attendees will be encouraged to experiment with their own sense of rhythm. Participants will leave motivated, confident, and inspired to drum with their students. 
Presentation 3
Judy Krause
Judy Krause, Ed.D., serves as director of early childhood education in the School of Education at Pacific Oaks College. Dr. Krause chairs the bachelor's and master's ECE programs at the College and is currently on special assignment serving as director of academics at the Children's School. She has been working with young children and their families since 1978 and began her work with college students in 1989. Dr. Krause's research focuses on developmentally and culturally appropriate pedagogy. She enjoys presenting hands-on, interactive workshops at the national, state, and local level. In her spare time, she takes joy in traveling along the coast with her husband, as well as spending time with her grandchildren.
Workshop: It's in Every One of Us: Building Bonds and Connections Through Music
Are you just starting your journey with young children? Maybe you've been working in the field for many years—we've been waiting for you! Join us in this virtual, hands-on workshop and discover how to build bonds and connections through music. Explore ways to enrich vocabulary through song as you learn strategies that will help you to deepen connections in the midst of the pandemic.

Registration ($45) now open! Click here to register on Eventbrite.

Pacific Oaks is committed to diversity through global perspectives, and wishes to extend a special invitation to our international community of Early Childhood Education providers, advocates, and academics to participate in the BEST Arts conference. As valued participants in the ongoing discussion of early childhood education, we will provide our international attendees with additional support if needed.
If you are an international representative interested in sponsoring or attending the conference, please contact us directly at bestarts@pacificoaks.edu.

The following prerecorded presentations will be available to registered conference participants from April 10-16, 2021. Participants will receive information on how to access the recordings via email.
Sylvette Frazier
Sylvette Frazier is an artist and educator working with children primarily from ages 3 to 8. She is the owner and creator of Connecting Children to Art in Nature, an art and nature-based company. Sylvette holds a bachelor's degree in child development and a master's degree in early childhood/primary education. She has been in both fields more than 25 years, exhibiting professionally, curating, and managing art events and workshops for children and adults. Her work involves bridging the arts and environmental education together—instilling a love for nature and cultivating awe and curiosity about the world around us.
Workshop: Utilizing Nature to Promote Imagination, Self-expression, and Creativity
Nature provides diverse opportunities for children to develop new concepts, engage in collaborative studies, and to learn about the world around them. These projects emphasize learning opportunities for children to develop their imagination, self-expression, and creativity while cultivating a deep respect for the natural world. Gather the following supplies ahead of time if you'd like to complete the projects as you watch. Click here to download supply list.
Project 1: Nature Weaves
For children ages 3 to 4. Supplies needed:

Small cardboard square
Neutral burlap to cover the cardboard square
Pipe cleaner
Heavy duty tape
Stapler
Colorful rubber bands
Botanical items with straight stems (e.g., rosemary, chamomile, lavender, eucalyptus, statice flowers, daisies, stock flowers, bark) or feathers
Colorful ribbons
Scissors

For children ages 4 to 5. Supplies needed:

Two hand-held size branches
Twine, ribbons, string, or yarn
Botanical items with straight stems (e,g., rosemary, chamomile, lavender, eucalyptus, statice flowers, stock flowers, daisies, bark) or feathers
Colorful ribbons
Scissors
Project 2: Color Explorations in Nature
For children ages 3 to 5. Supplies needed:

Pencil
Magnifying glass (optional)
Paper to paint on
Paints (acrylic, tempera, or watercolor; bring liquid soap if using acrylic or tempera)
Paint brushes
Mixing tray for paints (recycled meat or vegetable trays from supermarket, paper plates, egg carton tops or bottoms, etc.)
Water to rinse
Glue stick and white glue
Variety of natural botanicals leaves, flower petals, bark, soil, etc.
Project 3: Nature Medallion
For children ages 3 to 5. Supplies needed:

Air-drying clay (ball size to fit in hand)
White glue
Wax paper (cut into small square for the clay to rest on)
Paper plate
Pencil
Natural botanical bits (flower petals, little leaves, seeds, stems, pebbles, etc.)
Ribbons to hang once dried
Angelica Garcia
Angelica Garcia has worked for the Anaheim Public Library for 34 years and has been a bilingual children's storyteller for the last 15. She has a bachelor's degree in child development from Cal State Fullerton and has worked as a preschool and elementary teacher as well as a school librarian for Anaheim Elementary School District. Angelica Garcia trains and mentors new storytellers, librarians, and support staff for Anaheim and was the official emcee storyteller for the 2019 LA Times Book Festival Children's Stage. Her musical, bilingual story times use puppets, props, and book sharing and include folktales and stories from all around the world.
Workshop: Bilingual Story Time for Preschoolers Using Puppets, Music, and Props … Oh My!
An interactive, bilingual story time will help your children succeed in life when they fall in love with books! Kids will beg you to read when you use puppets, music, and props. Click here to download handouts with a selection of recommended bilingual books, bilingual songs, and puppet show scripts.
L. Cherie Hogan
L. Cherie Hogan is an early childhood educator, mentor, author, adjunct instructor, presenter, guest speaker, and a lover of books.
Workshop: Top 10 Tried & True Recipes of Cooking with Toddlers
Simple techniques and tools for cooking with children as young as 18 months old. Click here to download teacher-tested and the top 10 toddler-approved recipes. Cooking with toddlers can be fun. Join in and learn how.
Kira Rappaport
Kira Rappaport has a B.M. in flute performance from USC and an M.A. in music education from CSULA. In addition, she has completed the three level Orff Schulwerk Teacher Certification and mastership certification in Edwin Gordon's Early Childhood Music Learning Theory. In 2019, Rappaport completed an 18-month fellowship in the First 36 Project, educating parents on whole child development during the first three years of life. She has released two albums of children's music and performs with her band, Kira Rappaport and Friends.
Workshop: Music in the Springtime
Music has a place in every aspect of the early childhood classroom. Learn three music lessons that include circle time songs and chants, fine and gross motor movement, literature made musical, and instrumental play. Come for an incredibly accessible and musical workshop. Click here to download the handout.
Anna Reyner
Anna Reyner is a nationally recognized arts advocate who is dedicated to helping people get in touch with their own creativity. Anna has conducted more than 800 national and international hands-on art workshops and is a registered art therapist and licensed marriage and family therapist. She holds a master's degree in art therapy from the University of Louisville and a B.A. in art and psychology from Ohio Wesleyan University.  Anna is the author of two award-winning books, "Smart Art" and "Smart Art 2." With nearly 40 years of experience delivering art programs and trainings, she remains passionate about the role of art and creativity in emotional intelligence, mental health, and human wellness.
Workshop: Art Therapy 101—Art in the Trauma Toolbox
Drawing and painting are powerful activities that offer children a sense of discovery and control. Clay, collage, woodwork, and other art experiences provide a wide range of learning possibilities. Discover more about "media variables" and the physics of sensory experiences with different art materials, as well as how to select different art materials to achieve a variety of goals. Learn how to better understand the needs of children in your classroom and how to maximize the full potential of art materials and art as a language. Click here to download the handout.
Carlene Salinas and Christine Najar
Carlene Salinas earned her bachelor's in liberal studies from Cal State Dominguez Hills and an A.A. in child development from Cerritos College. Carlene has more than 30 years of experience in early childhood education, has mentored students from Cerritos College, and has presented at various state and local conferences. In her spare time, Carlene takes joy in attending events for her two teenage sons, high school basketball games, art exhibits, and spending quality time at Disneyland.
Christine Herrera Najar earned her B.S. in child development from the University of La Verne and an associate's degree in child development from Rio Hondo College. She has 16 years of preschool teaching experience and has provided fieldwork opportunities for local college students. In 2020 Najar co-presented at the Head Start California Annual Conference. She enjoys cooking, reading, hiking, and traveling with her husband.
Workshop: One, Two, Three, Come and Read with Me! Interactive Literacy Activities for Young Children
Come explore storytelling utilizing fun, interactive strategies. This highly interactive session is focused on giving you ideas to immediately implement in your classroom.
Ronnie Silverstone
Ronnie taught kindergarten and preschool for LAUSD for almost 30 years and then used her experience and novel approach to early education to present workshops at conferences throughout California and across the United States.  She founded Bubble Rock Productions which produced  concerts for Greg and Steve, Charlotte Diamond, Hap Palmer, and Red Grammer. She also produced summer family concerts at the South Coast Botanic Garden and at the John Anson Ford Theater. Later, she took the "bubble" out of Bubble Rock to present bubble programs at schools across the Southland. She has been part of the BEST ARTS conference since its inception.
Workshop: Bubble Blow Out
Bubble Blow out is designed to transform teachers into Bubbleologists! The science and joy of bubbles can be integrated throughout the curriculum with the inclusion of music, stories and math and science. Join Ronnie for a super hands-on-science discovery experience.  Learn the bubble basics; why is a bubble round, what colors are in a bubble, what shape is a bubble, how to make bubble wands, and how to make the best bubble recipe ever!
Susan Wood
Susan Wood's experience over the past 40 years includes serving as a classroom instructor overseeing teachers, coordinating community college preschool practicum students, and providing developmentally appropriate activities for children. Wood is currently the executive director of the Children's Center at Caltech and is also the founder of the Early Childhood Science, Technology, Engineering and Math (ECSTEM) Conference. She is an active member of the National Association for the Education of Young Children (NAEYC) and the National Science Teachers Association and has presented workshops on a national level in areas of early childhood curriculum with an emphasis on science education. She received an M.A. in Child Development from Pacific Oaks College.
Workshop: The 'A' in STEAM: Taking a closer look at art through the lens of STEM
Join us to see art through the lens of STEM. This workshop will provide educators with best practices on tools and techniques to incorporate putting the A in STEM with art and their STEAM curriculum. Samples of art for ages 0 to 5 will be shared with participants.

EXHIBITORS
The BEST Arts Conference is pleased that so many organizations and businesses are interested in supporting early childhood educators. Be sure to visit our Virtual Vendor Hall to discover what they have to offer.
The Virtual Marketplace will be online from Saturday, April 10, 2021, to Friday, April 16, 2021.
Current exhibitors include:
Creative Artworks (apparel for early education teachers)
Dettonor's Preschool Items
MD Sales (sells used educational books, games and manipulatives)
SPONSORS
Supporting the BEST Arts Conference is a wonderful way to demonstrate you or your organization's commitment to early childhood education. In prior years, the conference drew 700 to 800 attendees.
GOLD SPONSOR

SILVER SPONSOR

BRONZE SPONSORS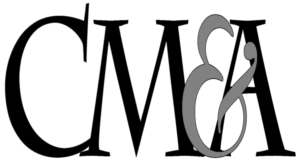 Coachman Moore & Associates
OTHER SPONSORS
G.I. Kaplan Construction Co.
---
Please support the conference by filling out the form below or our Sponsorship form. Support can also be provided through In-kind donation. Thank you for your support.
BEST Arts will be virtual for Spring 2021. Participants will receive login information before the conference.