BEST Arts conference has been postponed.
Pasadena City College has notified Pacific Oaks that they are cancelling all civic gatherings until April 30, 2020 as a recommended precaution around the coronavirus.
Therefore, the BEST Arts conference and Leadership Day will be postponed for now but we plan to reschedule as soon as possible.
Please check back on this website for ongoing details, or email bestarts@pacificoaks.edu.
Refunds: We have every intention of rescheduling the Conference and Leadership Day in 2020, and we hope to see you then. If you have already registered for the conference, you may request a refund or we will keep your registration fee for the rescheduled conference date, still to be determined. To request a refund, please email bestarts@pacificoaks.edu.

The registration for BEST arts conference and Leadership Day will reopen once they have been rescheduled.

Pacific Oaks is committed to diversity through global perspectives, and wishes to extend a special invitation to our international community of Early Childhood Education providers, advocates, and academics to participate in the BEST Arts conference. As valued participants in the ongoing discussion of early childhood education, we will provide our international attendees with additional support if needed.
If you are an international representative interested in sponsoring or attending the conference, please contact us directly at bestarts@pacificoaks.edu.

While the BEST Arts conference is currently postponed, the plan is to maintain the same schedule of workshops and presenters.
Schedule

7:30 a.m.    Registration packets, vendors, and continental breakfast
8:30 a.m.    Conference seating begins
8:45 am      Welcome and introductory presentation
9:10 a.m.    Break
9:30 a.m.    Workshop Session 1
10:45 a.m.  Break
11:05 a.m.  Workshop Session 2
12:20 p.m.  Lunch
1:15 p.m.    Workshop Session 3
2:30 p.m.    Conference ends
The BEST Arts schedule is now live! View the PDF to see all the workshops.
Feature Presenter Session 1: Susan Wood, M.A.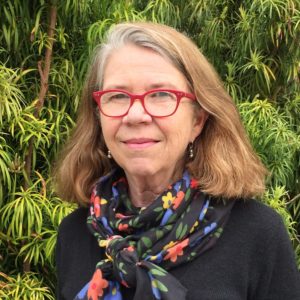 Workshop Presentation:
From Theory to Practice Through the Lens of STEAM
Susan Wood's experience over the past 40 years includes serving as a classroom instructor overseeing classroom teachers, coordinating community college preschool practicum students, and providing developmentally appropriate activities for children.
Wood is currently the executive director of the Children's Center at Caltech and is also the founder of the Early Childhood Science, Technology, Engineering, and Math (ECSTEM) Conference. She is an active member of the National Association for the Education of Young Children and the National Science Teachers Association and has presented workshops on a national level in the areas of early childhood curriculum with an emphasis on science education. She holds an M.A. in child development from Pacific Oaks College.
Feature Presenter Session 2: Anna Reyner, M.A.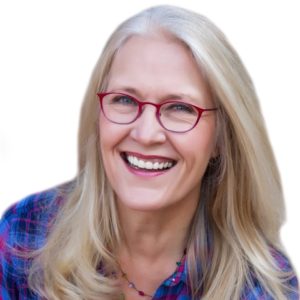 Workshop Presentation:
Art in the Trauma Toolbox
Anna Reyner is a nationally recognized arts advocate who is dedicated to helping people get in touch with their own creativity. Anna has conducted more than 800 national and international hands-on art workshops and is a registered art therapist and licensed marriage and family therapist. She holds an M.A. in art therapy from the University of Louisville and a B.A. in art and psychology from Ohio Wesleyan University. Anna is the author of two award-winning books, Smart Art and Smart Art 2. With nearly 40 years' experience delivering art programs and trainings, she remains passionate about the role of art and creativity in emotional intelligence, mental health, and human wellness. Anna is the founder of Creative Play LA, a new training service and creativity resource for parents and teachers in LA County.
Feature Presenter Session 3: Eric M. Nelson, M.A.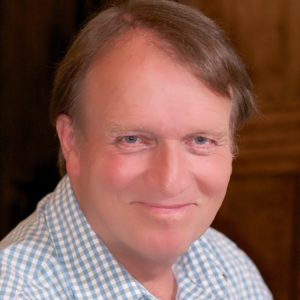 Workshop Presentation:
An Introduction to the Outdoor Classroom: The Perfect Landscape for Art and Early Learning
Eric Nelson, M.A., is the director of consulting and professional development for the Child Educational Center, Caltech/JPL Community (CEC), which he co-founded with his wife, Elyssa, in 1979. A child development professional since 1974, Eric has delivered a broad range of services for more than 30 years to corporations, government, colleges, and hundreds of early childhood centers, most recently through the Outdoor Classroom Project®. Project activities focus on site and program consultation, staff training, and yard layout concept plans. An adjunct professor of Child Development since 1977, he also speaks professionally. His book Cultivating Outdoor Classrooms was published in 2012 by Redleaf Press and in China in 2016. In 2015 he was awarded the status of Exceptional Master Leader in the field of early childhood education by a panel of his peers. He holds an M.A. in human development from Pacific Oaks College.

While Leadership Day is currently postponed, the plan is to maintain the same schedule of workshops and presenters.
Schedule:
11 a.m.–12 p.m.: Check-in and light lunch
12 p.m.: Leadership Day begins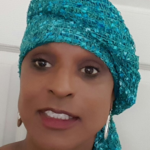 12:15 p.m.: Opening presentation: If your Title Doesn't Make you a Leader, then What Does? Presented by Denise Knight, M.A.
Denise Knight, M.A. is Professor and Co-Chair of Child Development at San Bernardino Valley College (SBVC). Denise coordinates the SBVC Child Development Training Consortium and serves on the Board of Directors for Volunteers of America, Southwest.  Her research interests include leadership in the field of Child Development. As a proud Pacific Oaks College  alum, Professor Knight enjoys presenting at the state and local level.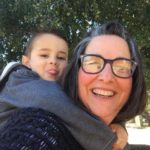 1:15 - 1:30 p.m.: Break
1:30 - 3:00 p.m.: Closing presentation: From Advocacy to Activism in ECE. Presented by Sally Byrnes-Swiatek (Pacific Oaks College alumna, B.A. and M.A).
Sally Byrnes-Swiatek is the founder and director of a progressive nonprofit preschool serving 140 students ages 18 months to 5 years and their families. A Little Patch of Earth is an authentic play-based program with a focus on connecting children to the natural-living world through the outdoor classroom. Sally contributes to the movement of sustaining play-based programming through research, adult education, as well as publishing.
3:00 - 3:30 p.m.: Closing remarks
PRESENTATIONS
If your Title Doesn't Make you a Leader, then What Does?
The field of early care and education has often been criticized for its inability to grow leaders. But in order to successfully grow leaders, one must first understand the true meaning of leadership. Here's a hint: Leadership resides in all us. Come learn how to acknowledge and cultivate the leader within you.
From Advocacy to Activism in ECE
In the rapidly shifting world of early learning, educators are being called to preserve vital play elements for children up to age 8. Unstructured play led by the emerging interests and ideas of children is often lost in the standardized culture of education. Educators have an obligation to understand the broader context of play and how its deprivation is affecting children and learning. By understanding research, policy, and legislation, we begin to move beyond advocacy and into activism by becoming the ultimate play providers in our own respective spaces, and then as we grow as leaders, spreading our beliefs to the masses. Join us for a robust, interactive discussion on leadership in education.

EXHIBITORS
The BEST Arts Conference is pleased that so many organizations and businesses are interested in supporting early childhood educators. Be sure to visit the Vendor Hall to discover what they have to offer.
Current exhibitors include:
Creative Artworks (apparel for early education teachers)
Dettonor's Preschool Items
MD Sales (sells used educational books, games and manipulatives)
SPONSORS
Supporting the BEST Arts conference is a wonderful way to demonstrate you or your organization's commitment to early childhood education. In prior years the conference drew 700-800 attendees. This year Pacific Oaks expects 450 diverse participants over the course of the two-day conference in its first year in Pasadena.
GOLD SPONSOR

SILVER SPONSOR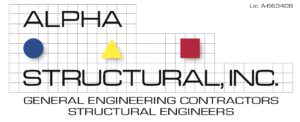 BRONZE SPONSORS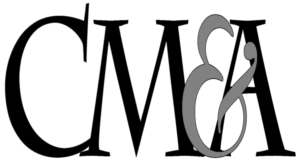 Coachman Moore & Associates
OTHER SPONSORS
G.I. Kaplan Construction Co.
---
Please support the conference by filling out the form below or our Sponsorship form. Support can also be provided through In-kind donation. Thank you for your support.
Leadership Day – new date to be determined
Leadership Day will take place at the Pasadena Campus of Pacific Oaks College. Parking is free and available in the campus parking lot.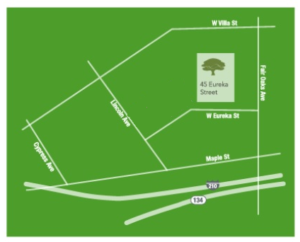 BEST Arts Conference – new date to be determined
The 2020 BEST Arts Conference will take place at Pasadena City College (PCC) at Creveling Lounge. All workshops and presentations will take place within close proximity of each other.
Parking is available on the PCC campus in Lot 3 and Lot 4. A daily parking permit is required. You may purchase daily parking permits for $2.00 a day from the yellow parking permit machines located on every level of the parking lots. All daily parking permit machines do not take credit cards and can accept only $1 bills.