The B.E.S.T. Arts (Building Educational Success through the Arts) Conference is devoted to emphasizing the importance of using the visual and performing arts in a preschool curriculum. Workshops offer Early Childhood Educators and Caregivers the opportunity to learn and share in the joy of teaching through the arts. Additional workshops will highlight techniques for working with toddlers and children with special needs in the preschool classroom.
Featured Presenters: Sharron Krull, Carrie Flint, and John Archambault
Save the Date!
Saturday
February 2, 2019
7:30 am – 2:30 pm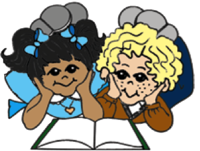 Long Beach City College
4901 E. Carson St.
Long Beach, CA 90808
Registration
Registration Opens: November 30, 2018
Deadline to register: Closed

Register early for best selection.
Workshops will be assigned on a first-received basis.
No refunds will be given, but substitutions are welcomed.
For additional information, email Carol Conley at cconley@lbcc.edu
Sponsors